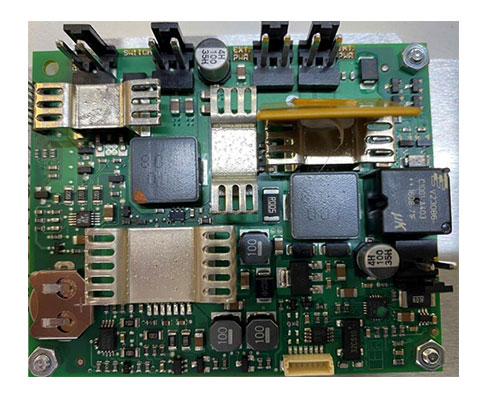 Almost every medical equipment requires a fully assembled PCB in medical. Ultrasonic therapy equipment and blood pressure monitors are a few examples of standard medical equipment, and all of them count on PCBs to kick in. HX technology aims to provide multiple high-quality medical device products, including ultrasound machine PCB, endoscope PCB and glucometer PCB board.
The trend of PCB Medical Industry
The medical field is not like it used to be. Advances in technology have revolutionized the industry. This change is even more evident in electronic diagnostic, research, and treatment systems and tools. Every day, several complex electronic devices and instruments are introduced to simplify various medical procedures. This growth has largely benefited the PCBA technology industry because, without PCB in medical, new inventions would not be impossible. To meet the ever-changing needs of medical device and diagnostic machine manufacturers, today's PCB manufacturers are manufacturing extremely simple parts into highly complex PCB in medical industry. Using specialized high-speed laminates, copper and aluminum substrates, ceramics, and coatings, PCB manufacturers can make these boards best suited for medical industry applications.
Applications of PCB to Medical Industry
With the development of medical technology, more and more medical diagnostic, research and treatment have advanced, which need computer-aided. It means that medical devices and equipment must have a high level and high precise standard of the full form of PCBA in medical industry. Therefore, full form of PCB in medical has become more important in medical fields, which is the PCB meaning in medical.
The rapid progress of medical science today is closely related to the development of the electronics industry. A lot of microbiological equipment and other instruments are individually based PCB, such as pH meters, heartbeat sensors, temperature measurements, ECG machines, EEG machines, MRI machines, X-rays, CT scans, blood pressure machines, blood glucose level measurement equipment, incubator, and some other medical equipment.
Custom Medical PCB Assembly
Custom circuit board design in medical is the trend today. The medical industry has chosen the same approach when it comes to PCB. Customers can provide the correct specifications with the full form of PCB in medical for board size in X-direction, board size in Y-direction, total number of holes, minimum alignment and pitch size in inches, board material, number of layers, surface coating, etc. Therefore, the manufacturer will work according to the given specifications and deliver the right product for your application.
Ultrasound PCB Application of Handheld Medical Equipment
With successive product improvements over the years and continued innovations throughout the market, handheld ultrasound devices are beginning to unlock their value. Among the early users of handheld, ultrasound are cardiologists, who use the device as an initial screening tool in the clinic, at the bedside during rounds, and in interventional units. Other users were more likely to be emergency physicians, especially emergency medical personnel, critical care staff in the intensive care unit, and military personnel. Subsequently, handheld ultrasound has gained some acceptance in procedural ultrasound (including vascular access and anesthesia). Specialists within the department are using handheld ultrasound for rapid examination and initial screening as an adjunct to more powerful onboard systems in hospital departments. PCBA suppliers are finding that an expanding customer base, coupled with affordable pricing, has led to global sales of handheld ultrasound PCBs.
What is PCB Medical Meaning?
Printed circuit boards (PCB) have an important place in healthcare and medicine. As the industry continues to innovate to provide the best technology for patients and their caregivers. More and more research, treatment and diagnostic strategies are moving toward automation. As a result, more work involving PCB in medical is needed to improve medical devices in the industry. As the population ages, the full form of PCB in medical will continue to grow in importance in the medical industry. Currently, PCBs play an important role in medical imaging devices such as MRIs and cardiac monitoring devices such as pacemakers. Even temperature monitoring devices and responsive neurostimulators can be implemented with state-of-the-art PCB technology and professional PCB assembly.