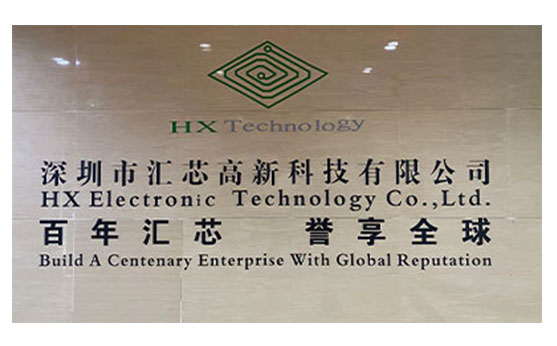 As a PCB assembly company, a Chinese national high tech enterprise and SMT electronic technology limited, HX Electronic Technology Co., Ltd. is specialized in full form of PCBA assembly service, including PCB fabrication, components sourcing, SMT, and THT. Our products are widely applied in industrial controllers, medical equipment, telecom devices, environmental protecting equipment, instruments and meters, security system, smart electronic devices, vehicle electronic devices, consumer electronics, and so on.
With a total investment of $10 million and covering an area of more than 10000 square meters, HX Technology now has more than 300 employees, including 50 senior engineering and technical personnel, 50 supply chain management staff, and 30 components sourcing staff amount them. Our professional PCB assembly factory and SMT electronic technology limited are equipped with 6 automatic SMT production lines, 2 THT production lines, 2 assembly lines, and a large number of advanced inspection and testing equipment. Our current daily production capacity is 10 million SMT points /day, 2.5 million THT pieces /day, and 5000 electronics assembly units/day.
HX Technology has established a perfect supplier import and analysis system to ensure our superior advantage of PCBA material quality, lead time, and pricing. Our professional sourcing team can acquire inventory information of remote, unpopular, and short materials, thus presenting the best purchasing solution. We have established a strategic partner relationship with local plastic, metal, and mold suppliers in China, which makes us can provide high quality, fast delivery, low price for special customized material. HX Technology guarantees that all the components are original binding and sourcing traceable.
HX Technology provides fast, professional, and high-quality printed circuit board service, including minimum 6 hours quotation releasing, minimum 2 hours engineer query releasing minimum lead time in 72 hours, minimum 48 hours global express shipment, after-sales problem resolving solution in 2 hours, professional DFM report, and 24 hours online customer service.
HX Technology provides high-quality products by following the ISO production procedure and adopts the IPC class 2 quality surveillance standards. In line with the continuous reforming and innovation of the scientific spirit, with advanced production technology and management philosophy, HX Technology is working hard to provide high-quality products and first-class printed circuit board service for customers all over the world.
HX Electronic PCB Company Structure